Everyone needs one of these. I put my money where my mouth is and bought multiples of this to give as gifts. Considering that cellphones are reported to have more germs than a public toilet, I think these serve a great purpose. I've also used on other household objects like keys and remotes. Very handy item.
Got this at home to sterilize my phone, glasses, apple watch and small items. Quick and easy with just one button. I can charge up my phone at the same time. Definitely recommend.
Great product. Take it to the office with me everyday.
Very high quality! Sleek design and works very good for both sanitizing and charging my phone. Im very happy!
Purchased this during the pandemic, and hopefully will use it for a long time. A new way to stay sanitary.
This product is fantastic and also allows you to wirelessly charge your phone as long as it supports it. I now use it for disinfecting my keys, iPhones, and cash. CLNBX support is exceptional.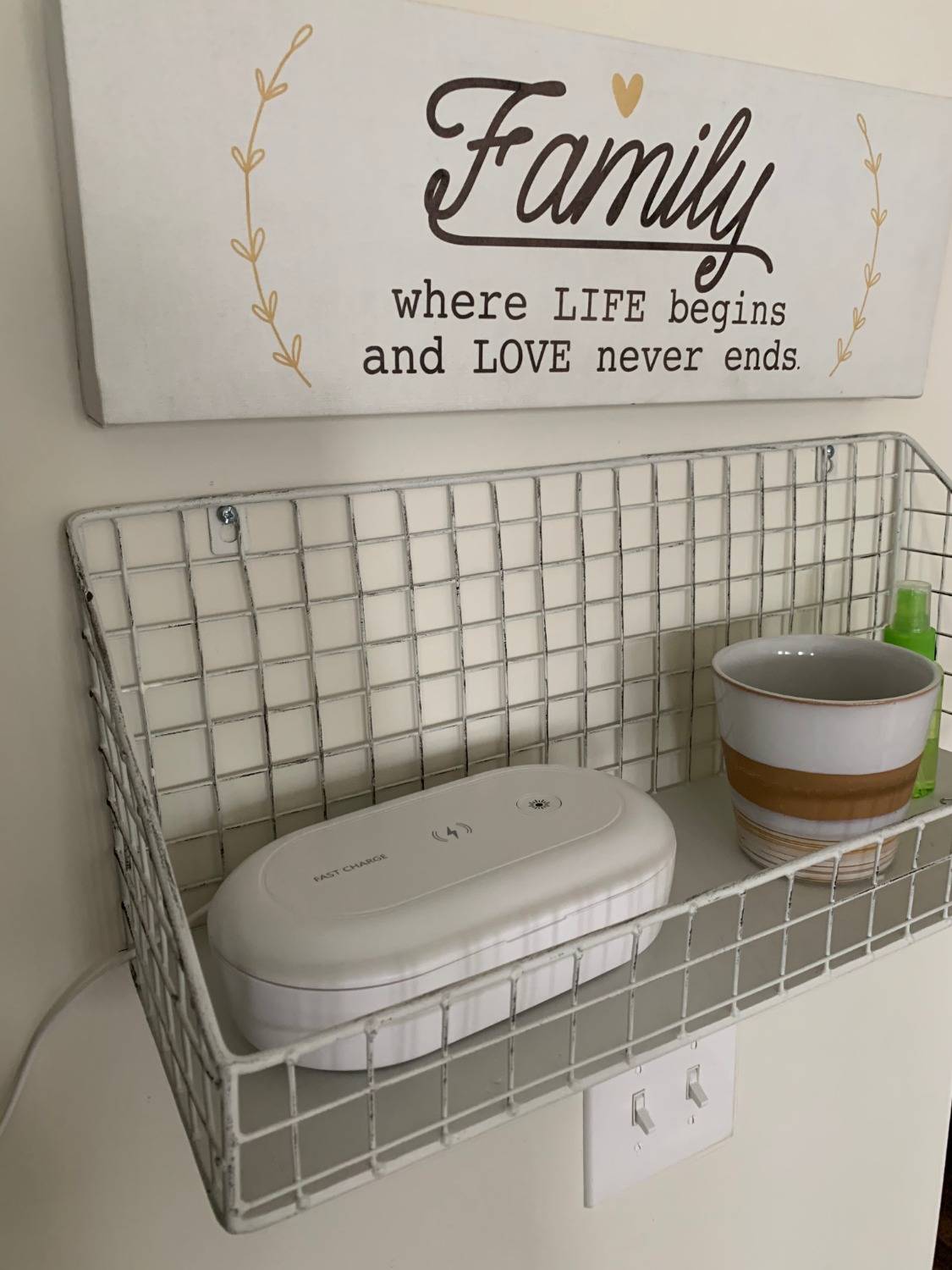 Interior dimensions:
6.4 x 3.9 x 0.9 in


Exterior dimensions:

8.27 x 4.72 x 2.44 in
Ultraviolet light output:
2W (Max)


Wireless charging output:

10W (Max)


In the box:

UV sanitizer + USB power cable (1m)



HOW DOES THE UV SANITIZER WORK?
It emits like UV-C lights to kill bacteria on objects placed inside the box within a short period of time without additional use of any liquid or chemical.

CAN THE CLNBX CLEAN ITEMS OTHER THAN A CELL PHONE?
Yes, your CLNBX can clean any small item as long as it fits into the compartment of the box. Some of these items include, keys, jewelry, credit cards, wallets, etc.
HOW LONG DOES IT TAKE TO CLEAN?
Our CLNBX sanitizer has two cleaning modes: Standard (30 min) and Express (18 min). If you're looking for maximum sanitation, we recommend standard mode.
CAN THE CLNBOX SANITIZER KILL COVID-19?
There is no scientific evidence that the UV-C light can kill COVID-19. However, our sanitizer does kill 99% of common household germs. We recommend visiting the CDC website for any information regarding COVID-19.